---
Veronica Castellana, RN, ALNC, CLNI, CPSS
Diabetes Expert & Educator,
Marketing Consultant,
Freelance Writer


PROFESSIONAL EXPERIENCE

Veronica Castellana has been involved with Emergency Care since 1995. She left Emergency Care to pursue her own business. She is a Registered Nurse and a freelance writer. She is Certified as a Legal Nurse Consultant and is the founder and director of the Legal Nurse Consulting Firm.

She consults on cases for numerous attorneys in the Tampa Bay area and the Attorney General's office.

She owns RN MARKET LLC which is a marketing and printing business. She is a marketing consultant and helps Health Care Professionals market in the industry.

RN MARKET offers content and design as well as the products below:

Stationary Sets

Marketing Packets

Brochures

Newsletters

Resumes or Bios

Web sites

The cost is minimal and the outcome can change the income.

She considers herself to be a Diabetes Nurse Expert. She is founder and director of Diabetes Help Foundation and Diabetic Zone. This is the Web site where she offers free diabetes education to others. http://diabeticzone.com

She has hosted shows for diabetes at:

http://diabetesstation.com


She is presently on the Leadership Council for the American Diabetes Association and has been a committee member for 6 years for the ADA Walk A Thons.

She is listed on the AADE Web site as a Diabetes Educator in the Florida area. She has contributed to the revision of the AADE School Position Statement for children with diabetes and helped with a video for kids with Type 2 diabetes.

She is currently in the process of writing a book about diabetes. The book has first hand stories from all over the world about adults and children and how they cope with having diabetes.

Credentials

Critical Care Internship Program, Emergency Nursing Internship Program, Certified CPR instructor, EMT-B, ACLS, PALS, TNCC, EKG, Certified in Pre-School Vision Screening for Prevent Blindness, American Lung Association Open Airways Asthma instructor. Charge Nurse experience in the Emergency Room. American Diabetes Association, Volunteer, Advocate, and Speaker. On-line Host for Diabetes Station.




Honors

Sigma Theta Tau, International member. Golden Key, International member. University of South Florida, Deanís List. International Deanís List. All American Honors Society. University of South Florida Community Nursing Award.


Publications

She has written and published several books and resources:

Market for Success
Legal Nurse Consulting: The LNC Marketing Handbook
Life Care Planning: The LCP Marketing Handbook
Introduction to Legal Nurse Consulting
Report Writing & Case Analysis
Legal Nurse Essentials
Deposition & Expert Witness testimony

FNSA Resolution, NSNA Resolution, In Support of Increased Education of the Risks, Signs, and Symptoms of Diabetes Mellitus in School Aged Children.

She is a freelance writer and has written numerous articles for different publications and magazines such as Vital Signs, Today's Nurse, Opportunities in Nursing, National Nurses in Business, and Nursing Spectrum.

She is listed on many other Web sites: Diabetes 123, children with DIABETES, Diabetic Solutions, Nursing Spectrum, Diabetes Living, Diabetes Station, and Rick Mendoza's Web sites. Mendoza lists the who's who in diabetes.


Membership

International & American Association of Legal nurse Investigators & Consultants (IAALNI) President

University of South Florida, Student Nurses Association, Held Office of Historian, District 4.

Florida Student Nurses Association

National Student Nurses Association

St. Josephís Auxiliary Association member

Member of the American Association of Diabetes Educators, AADE.

Member the the American Diabetes Association, ADA and the Leadership Council. Committe Member of the yearly Walk-A-Thons for the ADA.


Education

University of South Florida, Tampa, Florida. GPA 3.7. Bachelor of Science/Nursing.

Hillsborough Community College, Tampa, Florida. Emergency Medical Technician, 1997. Associate of Arts/Liberal Arts, 1986.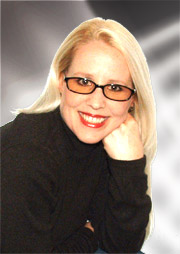 Veronica Castellana
RN, ALNC, CLNI, CPSS
---
Places of Interest:
- LNC STAT
- IAALNI
- CPSS